Countdown to Cowes Week
The team from Spencer Rigging will be supporting our biggest hometown regatta Cowes Week 2023 by partnering with Advanced Rigging & Hydraulics and Kingfisher Yacht Ropes to bring premium services and expertise to one of the world's oldest and most respected regattas.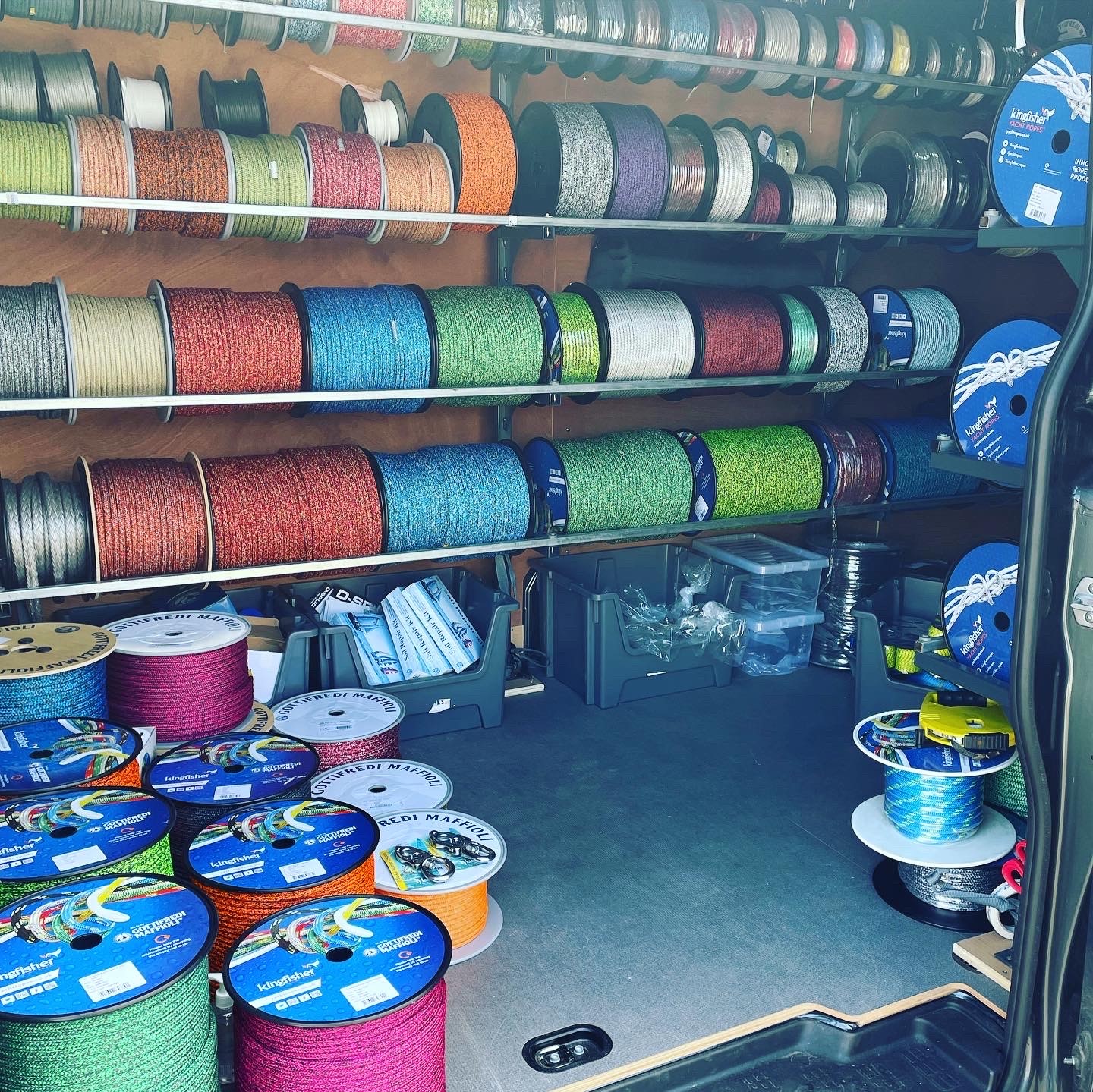 Taking place from 29 July to 4 August, the buzz of Cowes Week is hard to miss when it comes to town as thousands of competitors and boats of all shapes and sizes fill every inch of Cowes Yacht Haven. As well as at our loft on St Mary's Road, we'll be in the heart of the action this year in the Yacht Haven itself, with the Kingfisher Yacht Ropes van, stocked to the brim with quality products including Gottifredi Maffioli Grand Prix ropes and Tylaska Marine hardware.
For last-minute repairs, or upgrades to get you to the class podium, visit the van from Saturday 31 July to discuss your setup. Our rope experts and riggers will be on-hand for splicing services, making sure sailors can enjoy optimum performance and spectacular sailing all week!

We will also be holding a special giveaway during the week for a lucky winner to claim a Kingfisher Yacht Ropes splicing kit, worth over £100! Click here to enter, follow our social pages on Facebook and Instagram & visit the van in person for extra chances to win.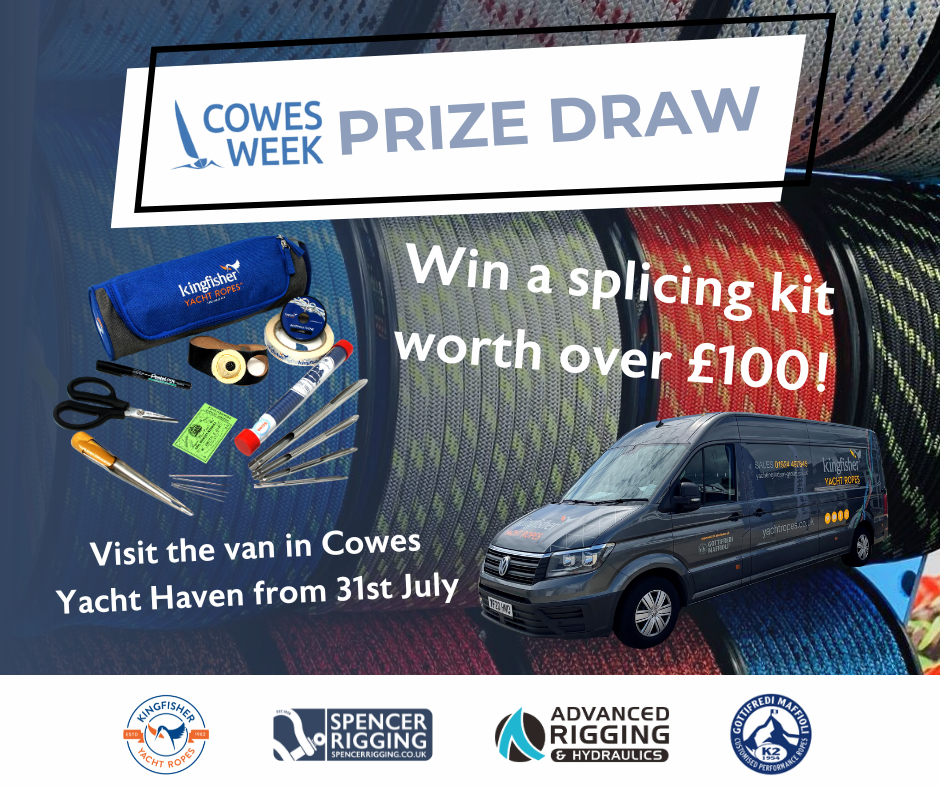 Good luck to all our colleagues and customers taking part in Cowes Week 2023!