Spencer Rigging's loft is fitted with an extensive range of rigging machinery making it one of the best equipped in Europe.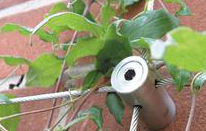 Spencer Rigging are able to assist in the design, supply and install of complete Architectural Rigging systems to meet customer requirements and specifications. The end product can provide a cost effective solution, not only extremely versatile, but also incorporating great strength and integrity. Using Stainless Steel offers many advantages including low stretch, low maintenance and a highly polished finish that does not rust or tarnish.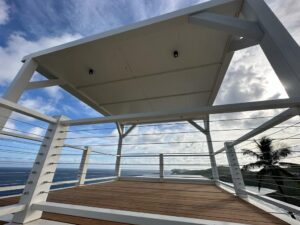 Architectural rigging is a stylish and practical answer to many problems, by utilising marine grade ropes and wires together with top quality fittings. These are constructed to form either very subtle or very striking features which may be of a decorative or functional nature and suitable for industrial, commercial or domestic use, both internally and externally. Spencer Rigging can design and manufacture systems for installation anywhere in the world.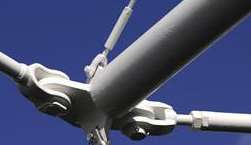 We have completed the installation of various architectural briefs requiring experienced riggers and involving complex rigging systems. If you have a project requiring installation please contact us as with our experience in this field we can offer a consultation service for all rigging projects whatever stage you have reached.
Green Wall Rigging
Structural Tie Rods
Balustrading
Whatever your project contact us to discuss your requirements.